Choosing a Tax Return Preparer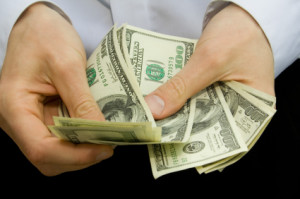 Whether you do not have the time or the patience to file your own taxes, choosing a professional tax preparer can make your life much easier. Use the following tips to find the right person to get your tax return done and mailed in time.
Make Sure they Are Qualified
Look into a person or a company's qualifications before you hire them to prepare your taxes for you. According to the IRS, they must have a Preparer Tax Identification Number (PTIN). You should also ask whether or not they participate in continuing education classes so they understand the newest tax laws. If a tax preparer is not properly qualified, you cannot be sure that they will handle your tax return they way they should.
See What Other People Have Said
People who have utilized a tax preparer's services in the past can help you determine if they are the right person to take on the task for you. Look through their history to make sure they do not have any infractions on their records. The Better Business Bureau can tell you whether or not a tax preparer has faced disciplinary action in the past.
Learn About their Prices
Do some research on tax preparers in your area to get a better understanding of what people and companies typically charge for these services. This way, you can start to vet out potential tax preparers by what they charge.
Get Contact Information
It is important that you can contact your tax preparer with questions or to give them additional records and receipts. Ask for contact information that puts you directly in touch with the tax preparer whenever you have a question or concern about the process.
With the professional taxi preparation services at Kalil & Associates, you can be sure that we will handle your tax return expertly. Whether you have questions about a form or you want us to handle the whole process for you, we are here for you. To learn more about our Tucson accountants and bookkeeping services, visit us online or call (520) 628-4264.