Getting Organized for the Tax Year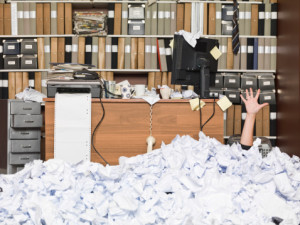 Even if your business's taxes aren't very complicated, you still need to gather all of the information the IRS requires. If you prepare ahead of time, you will be able to submit your forms faster and ensure accurate reporting. Here are some simple steps you can take to prepare your Tucson small business for tax season.
Use a tax organizer
Small business accountants and bookkeepers usually provide their clients with a basic tax organizer. With this tool, you can outline what items need to be collected and what forms need to be completed for your tax filing. Once you gather all of this information, you can bring the correct items to your meeting with your accountant. Typically, June is the half-year mark for most businesses, so it's great time for you to meet with your accountant and assess potential tax issues that can arise throughout the rest of the year.
Gather your income and expenses
Even if you've never used an accountant or bookkeeper before, you need to collect all information related to your income and expenses. This includes interest income, business income, partnership information, and investment expenses. If this information isn't readily available, you should consult with bookkeeping services to keep your data organized. If you or your spouse receives income from another employer, you will need to complete a W-2 and 1099 form from each employer.
List missing items
Once you've reviewed all of your materials in your organizer, you should make a list of any missing items. To find out what is missing, ask yourself if there are any questions about your business you cannot readily answer. In the meantime, you should still continue to schedule your tax appointments and gather whatever data you can. At your appointment, you and your accountant will review any gaps in your information.
Kalil & Associates is a full-service Tucson accounting firm that helps small businesses keep the financial components of their businesses running. Whether you are looking for bookkeeping in Tucson or need to consult with a Tucson accountant, we can help. You can reach us at (520) 628-4264.