How Kalil & Associates Can Help Your Business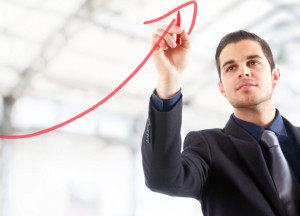 Many small business owners are ready and willing to spend countless hours tackling the long list of tasks needed to help a business thrive. When it comes to bookkeeping and taxes, however, reaching out to professionals in accounting is a beneficial move. With Kalil & Associates in Tucson, you will have access to these essential services that will prevent potential pitfalls and keep everything running smoothly on the financial end of your business. Read on to get a closer look at what we have to offer.
Business Tax Preparation
Even if you manage your own bookkeeping, it is always helpful to have your books reviewed by a CPA before tax preparation. It's common for slip ups to occur throughout the year, so we take a detailed look at your books and get your taxes ready to minimize the risk of an audit.
Payroll Services
From timesheet and commission calculations to processing direct deposit payments, we can cover the payroll services you need so that you eliminate the cost of keeping these services in-house. We process payroll for more than 30 southern Arizona businesses already, offering a variety of flexible solutions for businesses of all sizes.
Job Costing and Budgeting
In order to establish a budget that makes sense for your company, you will need the tool of job costing, which we perform through specific QuickBooks tasks. Areas like cost tracking, variance reporting, and profitability analysis are covered so that there are no surprises with project costs.
Bookkeeping Setup
You might plan to do your bookkeeping when your business is up and running, but you may need help when it comes to setting up QuickBooks and choosing the right tools to assist in regular bookkeeping. We will not only set up what you need, but we will provide training to let you take the reins until next tax season.
For more information about what we can do for your business at Kalil & Associates, visit our website or call us at (520) 433-9121. We will handle as much or as little of your business's accounting needs as you want to keep things running smoothly.