How to Get Your Start-Up Off the Ground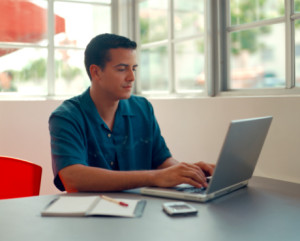 From choosing a legal entity to applying for small business loans, building a start-up comes with many intricate steps. In addition to developing a great product or service, entrepreneurs also need to learn how to recognize potential problems in advance. Luckily, there are plenty of resources and consulting services available to those embarking on an entrepreneurial path.
Consult with a mentor
Most entrepreneurs recognize the need to ask for advice in starting a new company. But many people don't seek continued advice from that same person. Instead of asking different people for advice, it's more beneficial to create a long-term relationship with a business mentor. As the mentor becomes familiar with the business, his or her advice becomes better tailored to its unique needs. As opposed to one-off meetings, a mentor will be thinking of the client's products and business structure outside of official meetings.
Maintain a work-life balance
It's very easy for entrepreneurs to devote all of their time and energy to their business. However, it's important to maintain other relationships with children, spouses, and friends. To achieve this balance, entrepreneurs should set aside 24 hours a week to focus on their personal lives. In the meantime, entrepreneurs should also focus on their health by maintaining their exercise and meal schedules.
Develop realistic fundraising expectations
It will likely take twice as long as estimated to fulfill fundraising goals. For this reason, start-ups need to begin raising money early. At the same time, entrepreneurs need to conserve money wherever possible. When the business does begin to earn profit, it's crucial to return money to the investors first. The entrepreneurial world focuses on generating ideas and forming connections. It's important to be gracious when working with other business partners, employees, and investors.
Kalil and Associates founder Reba Kalil has extensive experience helping start-ups. In addition, she has personally launched four start-up companies in three different states. Whether your business is in need of Tucson accounting, bookkeeping, consulting services, call us at (520) 628-4264.