How to Grow Your Small Business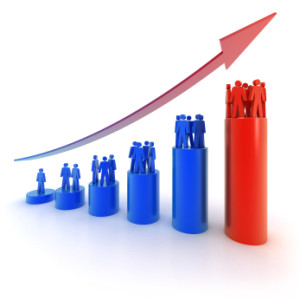 It's no secret that getting a small business off the ground is hard work, and you might be working around the clock to ensure success for your company. While there is no single secret that will drive customers to your business, there are some proven strategies that can be helpful for any small business owner. This article offers a few helpful tips that will let your business grow and help it stand the test of time.
Establish a clear mission
Before you ever think about branding and marketing, you will need to know what the mission of your small business is. This sounds simple, but a surprising number of business owners fumble when they try to explain their primary goal. Your mission does not have to be long or complicated, but it should be reflected in everything you do. Once you determine your mission, you will be able to shape your company's moral values as well.
Hire great people
Your staff may not be large, but it should be skilled. One mistake new business owners tend to make is holding onto employees who are not helping the company grow. It might be difficult to part with individuals who were around when your company started, but you should be able to identify members of your team who are no longer contributing to forward progress.
Know what your customers want
As your company grows, it may be easy to become disconnected from your customers' needs. However, you should continue to listen to your customers so that you can learn how your company should evolve in the future. Social media is a tool that can let you remain connected to your customers and hear their views.
With help from Kalil & Associates, your small business will have all the financial resources it needs from tax preparation to payroll services. To reach our Tucson office, visit our website or call us at (520) 433-9121.