How to Keep Track of Your Money without Balancing a Checkbook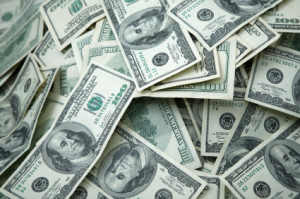 Since most bills can now be paid online, a lot of people no longer have a need for a physical checkbook. Keep reading to learn how you can keep an eye on your money without writing down all of your expenses inside a ledger:
Rely on Technological Help
Since most of your financial transactions are done online, why not take advantage of technology to help you keep track of your money? There are plenty of apps that allow you to easily input your expenses so you can keep an eye on your spending. You simply have to log your expenses in your smartphone and the app will make it easy to see where your money goes.
Utilize Online Banking
Almost all banks have online services that allow you to track your balance right from your computer or smart phone. Simply log into your account and you can see an up-to-date list of the purchases you have made and which payments have cleared. Online banking is helpful because it also shows you money that was deposited into your account. Keeping track of your finances like this also helps you spot any transactions that you have not made, which allows you to avoid problems with identity theft.
Opt for Cash
It is very easy to spend more than you realize when you use a credit or debit card. If you pay with cash, however, you know exactly how much you have, which makes it easy to keep track of what you have spent. If you really want to keep track of your finances, you should ask for a receipt whenever you pay for something.
Kalil & Associates can help you figure out the best way to keep track of your money. We offer bookkeeping help in Tucson so you can maintain complete control over your finances. To learn more about our services or team of accountants, visit us online or call (520) 628-4264.