How to Set Up a Bookkeeping System for Your Business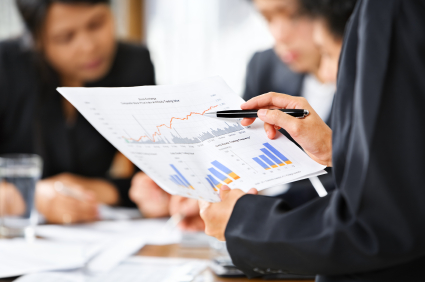 Whether you're an independent contractor or a growing company, your everyday business administration needs to include managing accounts payable. This means tracking exactly where your business owes money to its suppliers. If you are a new business owner, you can usually manage your accounts payable with a simple spreadsheet, but your bookkeeping process will become more complex as your business continues to grow.
Setting up
You can use either a traditional spreadsheet or an online accounting program, such as QuickBooks, FreshBooks, or Harvest for your bookkeeping system. Whichever process you decide to use, you will need to start collating your receipts, credit card expenses, and incoming bills from your suppliers. If you are using a spreadsheet, you will need to set up your file with your supplier's name, account number, expense category, date of invoice, and owed amount. If you receive more than two bills each day, it's a good idea to switch to an automated option.
Entering data
You should have a daily routine for entering incoming bills. If your company incurs a business expense or an employee expense, you should enter that expense on the same day. You can help prevent fraud by consolidating all of your employee expenses onto a single credit card and using an automated bookkeeping system. Until you feel comfortable delegating the data entry to someone else, you should own your own accounts payable system.
Scheduling payments
It's a good idea to create a window of payment that matches your supplier's terms. You should also make it a habit to pay your bills on a weekly basis. If the terms of the payment are 30 days, you should still mail out the check or make the payments well in advance of the deadline. This will help you maintain positive relationships with your suppliers.
Established in 2005, Kalil and Associates is a full service Tucson accounting firm that can help you manage the financial components of your business. Whether you need help balancing your books or creating project cost metrics, our experienced Tucson accountants can help. For more information, call (520) 433-9121.