Leave Payroll to the Experts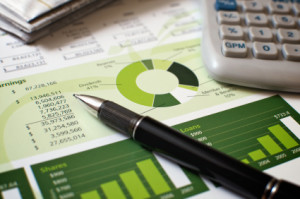 As a small business owner, you will have to think about which financial services are best left in-house and which ones are worth outsourcing. When it comes to managing your company payroll, you might find that relying on the experts is the best strategy. You can save a good deal of stress and focus on more important decisions within your business by using a payroll service instead of handling your own payroll. Here's a look at the advantages of a payroll service that you may not have yet considered.                                                                                         
Prevent tax liabilities
Tax laws and regulations are always changing, so you might have a high chance of making errors if you are not a tax professional yourself. Payroll companies will dedicate their own time to staying up to date on the latest regulations so that you are not left paying penalties down the road. If you think that payroll errors won't happen to you, remember that 40% of small businesses will pay penalties each year for late or incorrect filings.
Save your company money
Hiring a payroll professional to work in-house can cost more than using a professional accounting group, because you will have to pay benefits in addition to a full salary. Otherwise, you might have to have your employees spend more time handling their own payroll needs, which can be very time-consuming and hinder efficiency.
Offer more options for your employees
Payroll services may include setup and processing of direct deposit and retirement plan deferrals, which can offer more incentive for potential new employees along with convenience for your current staff. With payroll services, you will also have assistance with worker's compensation reporting and auditing.
If you are in search of payroll service for your Tucson-area business, connect with Kalil & Associates at (520) 433-9121. We provide a wide range of accounting solutions for individuals and small businesses throughout southwest Arizona.