Secrets of Successful Start-Ups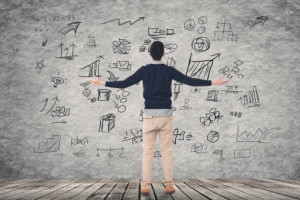 One of the best-kept secrets about starting a new company is that success doesn't depend on reinventing the wheel. You can become a successful entrepreneur by learning from the successes and failures of other business professionals in your industry. Many young entrepreneurs have already solved the most common business building problems, which gives you the opportunity to focus on increasing your odds of success.
Building a Website
No matter your industry, your business will need some kind of website for customers to visit. However, you don't need to invest hundreds of hours in making your website perfect. In reality, you could spend your time and money on a $50 WordPress theme and set up your first business website in just a couple of hours. You can create basic web content on your site in just 20 minutes by launching a WordPress site on your brand new domain.
Securing Fundraising
Most startups focus their time and energy on fundraising. However, if you spend more time learning how to add value to customers, you will end up with better fundraising options. Your investors are looking for return on their investment, which translates to better sales and an improved customer base. It's also important to create a prototype as early as possible. Waiting until you have created a perfect product will be wasteful if you later discover that it's wrong for your customers.
Creating Mock-ups
Mock-ups allow you to gauge customer interest before creating a finalized version of the product. For example, Jeff Hawkins debuted the very first version of the palm pilot as a block of wood in his pocket. For a month, he carried the piece of wood imagining how a fully built product would impact his life if he were to actually develop one.
As a leader in business tax preparation in Tucson, Kalil & Associates can help you keep your business finances in order for this fiscal year. From balancing books to creating detailed project cost metrics, we can keep the financial components of your Tucson business running. Call (520) 628-4264 to schedule an appointment.