The Importance of Staying on Top of Your Business's Bookkeeping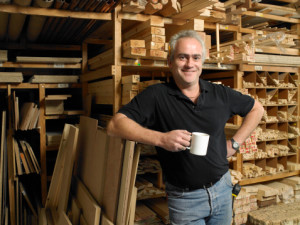 If you are a small business owner, you likely use an outside accountant to do your taxes and monitor your financial statements. However, you probably allocate bookkeeping responsibilities to someone already working within in your organization. In order to run a successful business, you need bookkeeping services that ensure your financial information is accurate and timely.
Monitors success of your business
The best way to gauge how your business is doing is by maintaining a clear financial picture. This helps answer questions about your profitability, sales, and expenditures. Bookkeeping services can also help you determine which expenditures seem out of control.
Helps you make decisions
Every business decision you make should require evaluation of financial consequences. If your business doesn't have accurate financial records, you won't be able to determine how certain business decisions will impact your finances. For example, financial records help determine whether it is feasible to hire another employee, increase production, or expand into another product line.
Helps prepare income tax return
You are more likely to prepare a timely, accurate tax return if you have good bookkeeping services. Poor financial records could lead to underpaying or overpaying your taxes. In addition, you may accrue charges for filing late and need to hire additional accounting services to fix the errors.
Complies with tax rules
If your business has employees, there are many rules and regulations related to payroll taxes. Your tax deposits need to be made in accordance with strict deadlines and late payments could result in severe penalties. In addition, your business must file a quarterly payroll tax return and provide your employees with W-2 forms at the end of the year. If your records are inaccurate or unorganized, you will have difficulty meeting these strict deadlines.
Kalil and Associates is a full-service accounting firm located in Tucson. Our accountants can help run the financial components of your business, so your books stay balanced and you maintain detailed project cost metrics. Call (520) 628-4264 to learn about our Tucson bookkeeping services.