Tips for Balancing Your Budget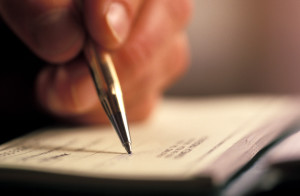 Balancing your budget is an important element of bookkeeping and helps you see how you are spending your money. It can even help you figure out where you can cut back on certain expenses. Whether you are working on a budget for a personal or a business account, use the following tips to keep it balanced:
Set Your Budget
Before you can balance your budget, you have to decide on one. Take a look at your income and compare it to your monthly expenses. This gives you a clear idea of how much money you have coming in and how much you have going out. Create a budget based on these figures that gives you enough spending money to pay all of your bills. Once you know your budget, you can take steps to maintain it while still putting money away into a savings account.
Keep Track of Your Spending
After you have determined your budgets, you have to continue to keep track of your spending. This attention to detail helps you determine whether or not you are sticking to the budget and if you need to make any changes in your weekly expenses to maintain it.
Get Some Help
If you are struggling to balance your budget, you should turn to the professionals for some bookkeeping help. Accounting experts know what it takes to balance a budget and they can show you how to do it in your own life. With their help, you can learn the skills that you need to figure out how to keep your budget balanced so you can take control of your finances.
If you need accounting help in Tucson, turn to Kalil & Associates. Our team is certified to give you financial advice that helps you stay in control of your money and stick to your budget. To learn more about our services or to schedule an appointment with one of our professionals, visit us online or call (520) 628-4264.