Tips for Hiring a Personal Accountant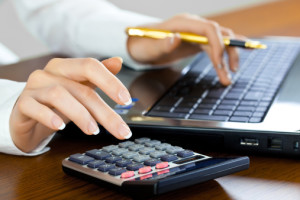 If you do not have a knack for bookkeeping, it might be difficult to keep track of your finances on your own. Hiring a personal accountant helps you create a budget and take control of your money. Here are some tips for hiring an accountant.
Look for Accountants That Use Systems You Can Understand
Even if the accountant will be handling your day-to-day finances, it is still important for you to have at least a basic understanding of their system. Try to find an accounting firm that uses an easy-to-follow system that can help you pay attention to what is happening with your money. Systems like QuickBooks make it easy to keep track of the money you bring in and the money you spend on a monthly basis.
Ask for Some Advice on Your Taxes
With the right accountant, you can start preparing for your taxes well before tax season officially starts. As you are interviewing different accountants in your area, you should ask for some quick advice on your taxes. If an accountant takes the time to give you some credible advice, you know that they care about your financial situation. When you start working together, you can make a plan for your taxes so you do not have to scramble in April.
Get Some Referrals
You can ask some of your business contacts for advice about reputable accountants in your area. Getting referrals helps you narrow down the selection so you have a smaller pool from which to choose. Once you have a few accounting firms in mind, you can start to interview accountants until you find one that you feel will give you the best financial services for your needs.
Kalil & Associates provides some of the best accounting solutions in Tucson. From individual tax preparation to bookkeeping help, our qualified team of financial professionals is here to help you find the best way to manage your money. To learn more about our services or our team, visit us online or call (520) 628-4264.