Tips for Starting a Small Business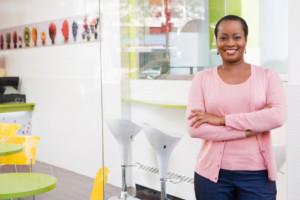 Today, you can start a new business with relatively low overhead and startup costs, especially if you choose an online business model. In addition, you can begin marketing your new business on your own through social media platforms and word of mouth marketing. Even though beginning and marketing a new business has become easier, there are still essential steps you should take to set your growing company up for success.
Classify your business type
Identifying your business type doesn't mean you have to come up with a completely new concept. There are plenty of repeatable business ideas in your day-to-day life, including bakeries, salons, jewelry stores, and plumbing companies. Instead of coming up with a completely new idea, you simply need to execute your vision really well. You can co-exist with your competitors as long as you determine exactly what distinguishes your business from other similar products or services.
Draft a simple business plan
As a new business owner, your business plan doesn't need to include lengthy and detailed projections of your future earnings. Instead, you should create a one-page plan that states what your business offers, identifies your target market, and outlines your marketing plan. The details of this plan will likely change over time, so it's best to keep it simple at the beginning.
Identify your target customer
When identifying your target market, you need to be as specific as possible. For example, if you are marketing skin cream, your target market isn't going to be all women. Instead, you would need to identify whether you are targeting women who regularly visit professional dermatologists or women who regularly use over-the-counter skin care products from drug stores. The better you identify your target market, the easier it will be to direct your marketing efforts.
Whether your new business needs help keeping its books balanced or needs detailed cost metrics reports, Kalil & Associates can help. Founded by Reba Kalil, our mission is to be Tucson's leading solution for businesses looking to outsource their bookkeeping. To speak with one of our Tucson accountants, please call (520) 433-9121.