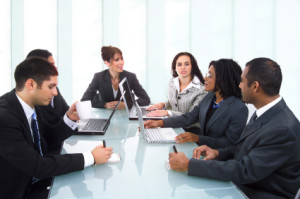 Even though the Arizona transaction privilege tax is commonly mistaken for a sales tax, it is actually a tax on the privilege of conducting business in the state of Arizona. The state imposes TPT taxes on entities falling within certain business classifications, including retail sales. If a business is subject to the transaction privilege tax, it needs to obtain a TPT license from the Arizona Department of Revenue.
Types of businesses subject to tax
Arizona businesses subject to the TPT tax include, but aren't limited to, retail sales, restaurants, bars, motels, advertising, and construction contracting. In addition, communications firms and manufacturing industries are subject to the TPT tax. While the Department of Revenue collects the tax for the counties and most cities, some cities license and collect their tax independently. The tax rate a certain business has to pay depends on the type of business activity, the city and the county.
Application process
Businesses can use the Arizona Department of Revenue's Arizona Joint Tax Application to apply for the Transaction Privilege Tax as well as Employer Withholding and Unemployment Insurance. This allows the business to simultaneously apply for listed licenses and registrations with the Departments of Revenue and Economic Security. Businesses can complete the application online, download the signature card and then submit it via mail.
City tax and license
Each business should check with the city or town where it is based or operates to verify its city tax and license requirements. The Arizona Commerce Authority also provides a small business services' checklist program with the contact information for city and town offices. The Arizona Commerce Authority also provides links to download license applications. In addition, the Arizona Department of Revenue publishes informational brochures on activities that are subject to the TPT license tax on its publications page.
For more information about starting or running a business in Arizona, contact Kalil & Associates at (520) 628-4264. Whether you need help keeping your books balanced, or you are looking for detailed reports on project cost metrics, our Tucson accountants can help. We are also a leader in business tax preparation and bookkeeping in Tucson.