What QuickBooks Can Do for Your Business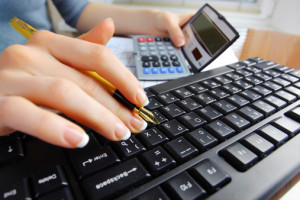 QuickBooks is an innovative set of software that helps business owners manage payroll, keep track of inventory, and assess sales. Designed to meet the needs of a small businesses, the software also includes marketing tools, merchant services, and training solutions. However, one of the main appeals of QuickBooks is its accounting software for small start-up businesses.
Choosing an Accounting Method
With QuickBooks, your business can record income when you actually get paid. The features are compatible whether you collect payment by cash, credit card, check or direct deposit. It also allows you to record expenses when you pay for them. If your accounting system utilizes an accrual method, QuickBooks allows you to record income when you sell your product or service, even if you haven't collected the money yet. Your expenses are then recorded when you physically receive a good or service, whether or not you have yet paid for it.
Calculating your Business Investment
The start-up financial planner feature of QuickBooks projects costs by comparing your business to established companies in your industry and state. It also includes every detail in starting a new business, including expenses for licenses, permits, insurance, and taxes. This allows QuickBooks to predict at what point you will break-even. It can also give you advice on when to begin hiring and what type of employees you need to hire.
Keep Everything in One Place
QuickBooks syncs all of the information you need in one place. This means you can access all of your financial information from any place, including your accounting software for managing money and tracking your customer base. You will also be able to use QuickBooks for estimates and invoices, as well as creating your income statements, and profit and loss reports.
Kalil & Associates is a full service Tucson accounting firm that can help you keep the financial components of your business running. Whether you need help balancing your books or need detailed reports on project cost metrics, our Tucson accountants can help. You can reach our office at (520) 628-4264.