What to Look for in a Payroll Service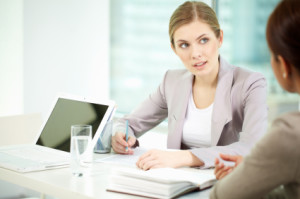 Employees and tax agencies expect to be paid timely and accurately, so it's important to find quality payroll services for your small business. As the IRS continues to update and change employment tax regulations, it can be difficult for your small or mid-size business to keep up with these regulations on its own. A great way to ensure payroll accuracy is by outsourcing your payroll processing, as long as your payroll provider has these essential traits.
Payroll software functionality
The first question you should ask a potential payroll service provider is what its system can do. For example, you should find a payroll service that offers automated data transfer for timekeeping system into payroll, multiple file import options, and the ability to easily make changes to employee information through payroll entry. It is also important that your payroll service provider is able to ensure all employee paperwork is current and can advise your employees if they have any questions about payroll withholding.
Payment to employees
Aside from ensuring your payroll has the functionality needed to quickly and correctly compensate your employees, you also need to consider your employees' experiences. For example, you should consider whether your payroll services offer multiple payment options, such as checks or direct deposit. You should also find out whether or not the payroll service provider offers employees online and mobile access to paycheck stubs and W-2s.
Access and support
When analyzing employee access to payroll services, you should also consider the security of your employees' information. For example, you should ask a potential payroll service provider whether the software is cloud-based and safely accessible anytime from any place. It's also important for the software to be easily to learn and use, as this increases its efficiency.
Kalil & Associates is a full-service accounting firm that can help keep the financial components of your business running. In addition to payroll services, we also offer accounting and Tucson bookkeeping services. To speak with a Tucson accountant today, please call (520) 628-4264.